VIRTUAL TRY-ON

STEP 1
Face 3D Scan
Fix your face on the camera and turn it left or right according to the voice guidance.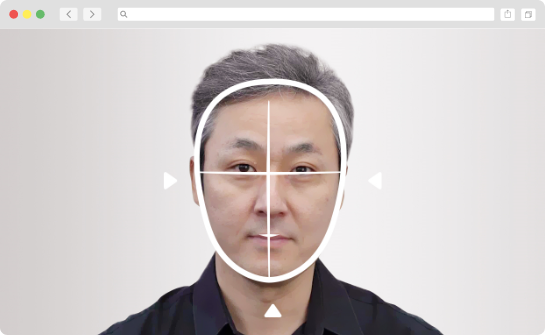 STEP 2
Check PD Value
Check the pupil distance and face size.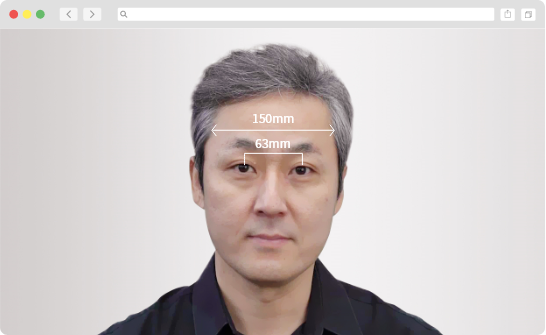 STEP 3
Glasses Virtual Try-On
Try-On of recommended products.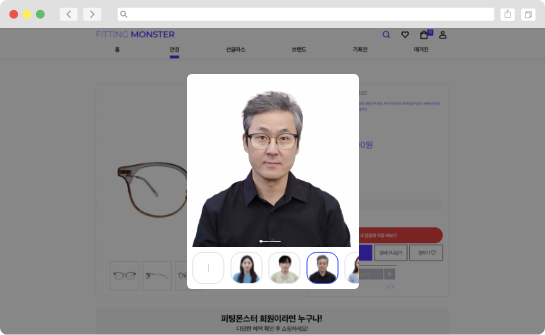 STEP 4
Product selection and purchase
If you select the product you like, it will lead you to the purchase page.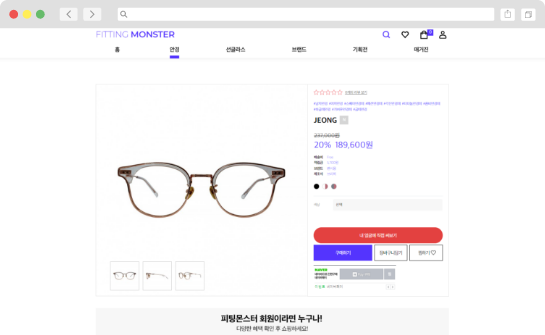 Powered by
FITTING MONSTER
You need to agree to the terms and conditions to take a picture of the face used for Virtual Try-On.
Terms of Use and Privacy Policy
Take a face shot to demonstrate product virtual try-on and use it only for virtual try-on and purpose for product recommendation.
The captured face information is only applicable to the website you are viewing, and can be re-taken and deleted at any time.
By clicking "Start", I agree to the terms of use and privacy policy.
Powered by
FITTING MONSTER
After countdown, the scan starts.
Start!
Powered by
FITTING MONSTER
Face Width : mm
PD Value : mm
Powered by
FITTING MONSTER
Face Width : 132.7mm
PD Value : 59.8mm